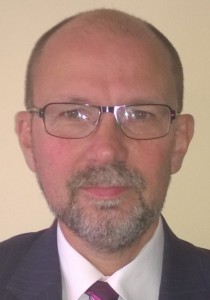 Andy Nash, Managing Director
Andy is a seasoned IS and Business professional with over 35 years of experience, building, leading and developing high performance teams across the globe.  He has a successful track record delivering projects and programmes across various business sectors and environments.
As Head of the Center of Excellence in First Group, Andy led several major change programmes. This included a £26m business transformation project to modernise revenue capture and support systems across 80 sites and also retraining 8000+ staff.  Alongside this, Andy also ran multiple business change projects and took a key role in globalising the IT team.
 Andy  has successfully managed a wide variety of IS/IT delivery projects and has undertaken several business roles, with yearly budget accountability of up to £50m. Roles included Director of Retail and Banking, programme manager, major account management, consultancy and Service Delivery, managing large teams in  highly complex organisational structures.
Andy has  built a proven track record in delivering consistently high customer satisfaction, often from a low start, whilst at the same time achieving significant business growth.
Andy has also provided consultancy on strategic business planning and developed and implemented business and IS/IT strategies.
---
Testimonials
Phil Jones
Retail Systems Mobilisation on TSGN Franchise at Go-Ahead Group
Andy has a detailed understanding of contemporary Project Management techniques and standards, and is fastidious in his application of Quality Control and Assurance methods. He is prepared to tackle complex problems head on, and is a good communicator, fair and inclusive in his management style and prepared to mentor his team members to progress their development.
I would not hesitate to work with Andy again in the future should the opportunity arise.
Mike Thompson
Owner Aqua3 maps
Andy has really helped us. We worked out where we were, where we wanted to be and now have an implementable plan to get there
Paul Aley 
Managing Consulatant, Consulting Ethic
I recommend Andy highly for his personal qualities of integrity, commitment and tenacity.
Andy has the rare capacity to be (or where necessary to rapidly become) a subject matter expert in the required domain as well as at the same time being the programme leader.
During my time advising First Group, Andy was the lynchpin for their ticketing programme. The programme developed and rolled out direct on-vehicle contactless payments for travel.